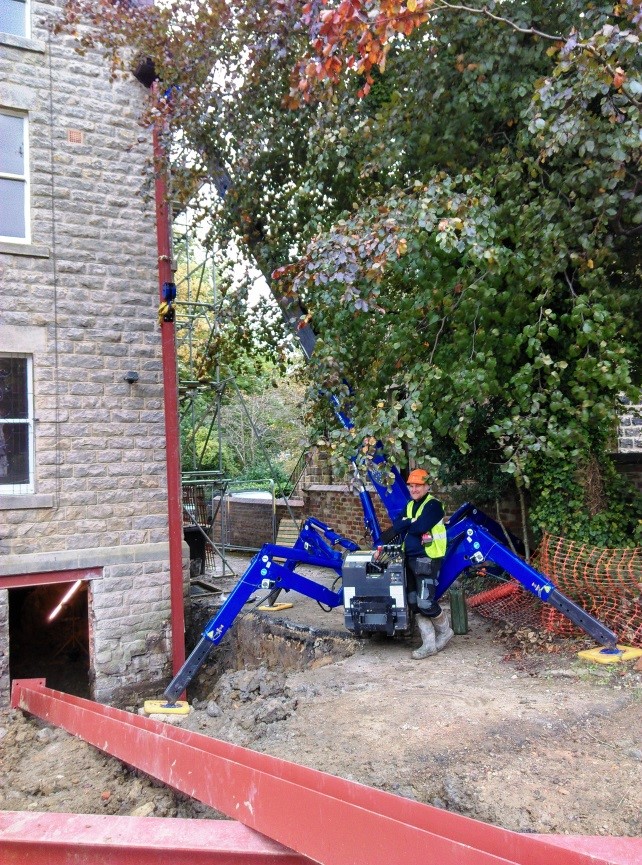 The Problem
A building contractor was constructing an extension on a house in Harrogate, North Yorkshire and they needed to lift steel beams into position. The access into the back garden of the property was down the side of the house with wet and muddy ground conditions meaning that a conventional crane couldn't get into position.  Not only that but the ground at the rear of the property was extremely uneven. This would need levelling for a standard crane to operate safely.
The Solution
Craig from Wobeck Crane Services drove over to have a look at the site, speak with the construction company and determine access restrictions. Post-visit one of our cranes was hired. The selected unit was capable of tracking down the side of the house over the wet muddy conditions which meant access into the back garden was possible.
The next issue was the uneven ground – how do you get a crane level so that it can carry out the lift? Fortunately, the spider crane has independent legs so it was possible to set each leg at the required height to level out the crane so it could carry out the lift (see the photos).
The job was completed successfully and lifted the steel beams into position to facilitate the construction of the house extension.