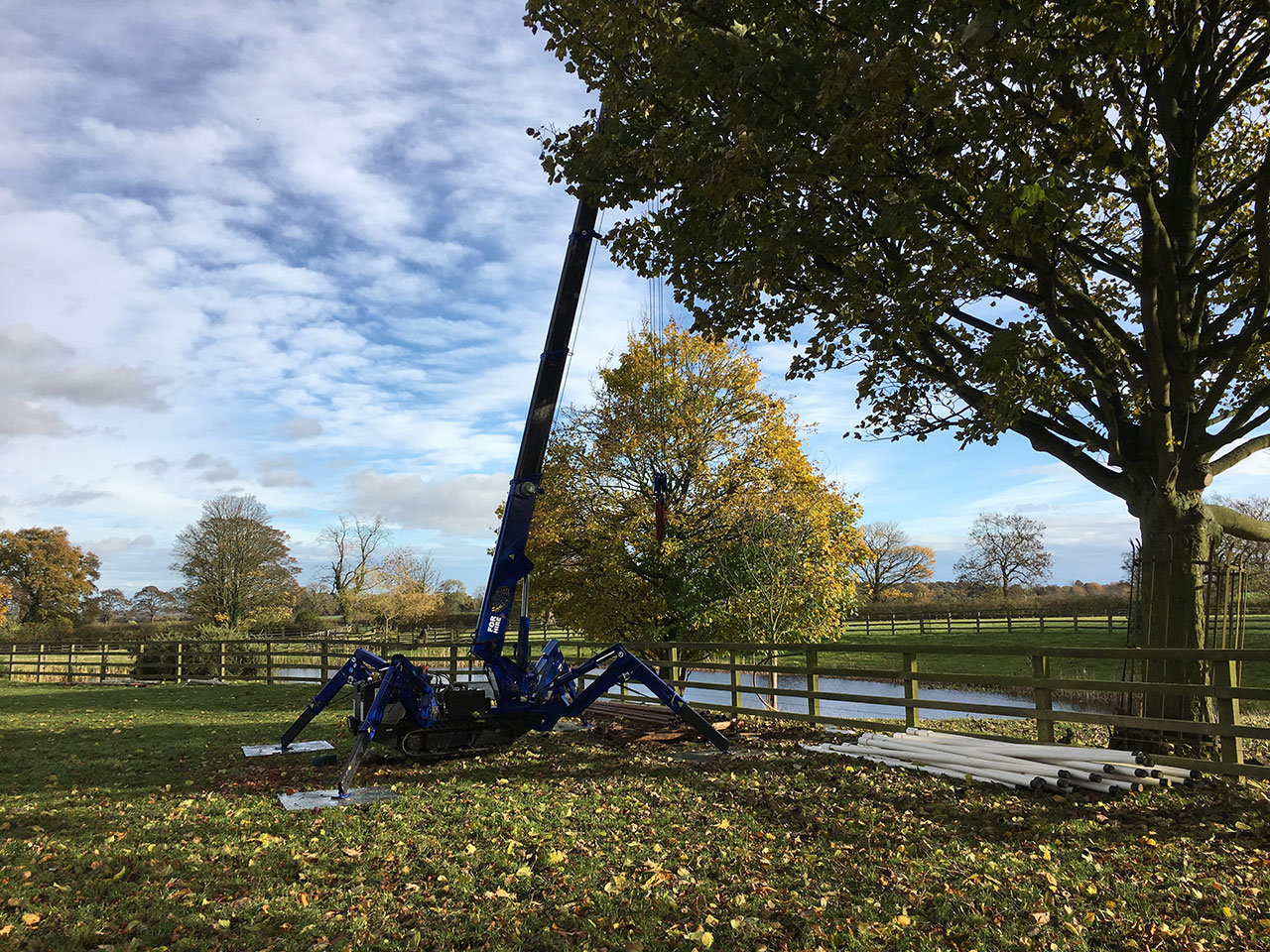 Wobeck Crane Services launch their new website to demonstrate their unique crane company. Based in Ripon, North Yorkshire the team at Wobeck Crane Services operate spider cranes which have many advantages over conventional cranes but still deliver lots of lifting power. The launch of the new website seeks to demonstrate this to the wider business community and general public who may need a crane lift but have site based restrictions and are unsure who to contact for assistance. Contract lifts can be performed if required with all the paper work undertaken by specially trained staff and the crane operated by a specially trained individual.
Director Jonathan Dalton had this to say:
"The launch of our website for Wobeck Crane Services marks an important milestone for our business development. We know our cranes, their size, and their capabilities but when people think of a crane they think of a large lorry mounted machine that you see on a motorway or rising high above buildings.

Our service isn't like that. Our cranes are unique; they have small foot prints and can get into, and operate in, tight spaces but are still strong enough to carry out heavy lifts. It means that where clients are short on space, have difficult terrain to navigate or need a more specialised service we can help.

Our website is a mechanism for us to demonstrate our capabilities to our current, and prospective, clientele. Needless to say we are very happy with our new website".