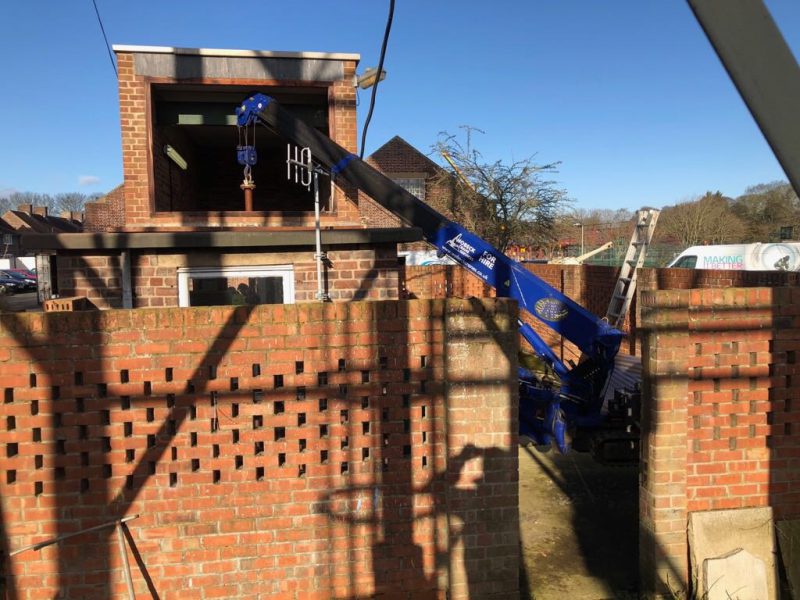 Compact in size, with heavy duty lifting power!
Part of the beauty of our cranes is that they can work in tight spaces, where conventional cranes just can't get access. Furthermore, they can work through windows!  One of our recent jobs saw us do just that:
Our client needed us to lift equipment through a tight footway space and into a courtyard. From here, the equipment then required lifting into a building that our crane couldn't access, apart from through a window.
The solution: we had to temporarily take out the window, lift the equipment through and into the desired location, before then replacing the window upon completion of the task.
A standard lorry-mounted crane would not have had the compact capability to access this space and the jib would have been too large to go through the window.
Equipment lifted, happy client!