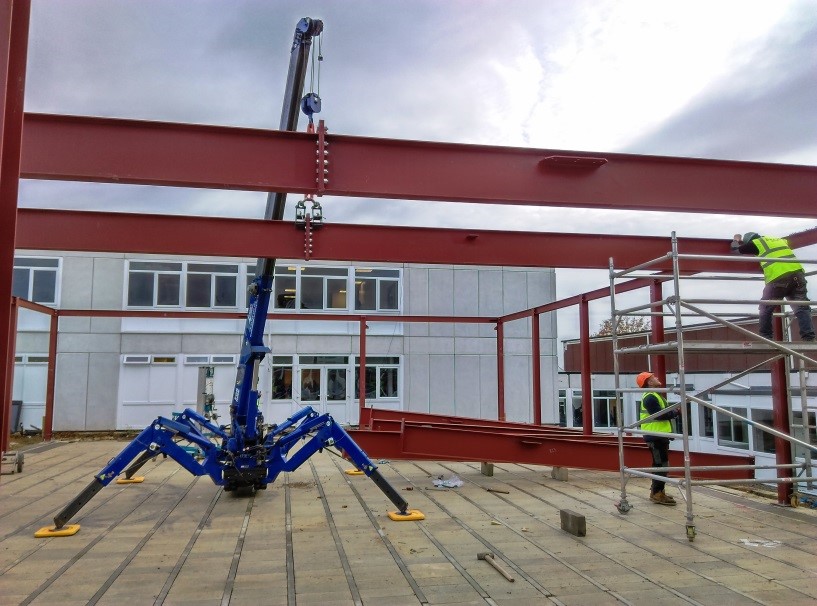 The Problem
Rossett High School in Harrogate wanted to construct a new classroom facility based on a steel frame construction. Under normal circumstances a lorry mounted crane would have completed this job without a hitch, however, how do you drive a lorry mounted crane through the corridors of a school to access the site? You can't. What about the floor where the steel beams are to be lifted is weight sensitive and the crane has to be bear load in specific places? A lorry mounted crane is a fixed width so that won't work either.
The Solution
Following discussion with the main contractor one of our spider cranes was selected. The main contractor was amazed at the crane's small footprint when tracking and that it was able to manoeuvre safely through the narrow school corridors without damaging floors on its soft tracks.
They were also very pleased to learn that because each leg on the spider crane was independent it could sit exactly where the contractor wanted. All while still being capable of lifting the steel beams into position. A successful lift was undertaken and the classroom closer to being finished.